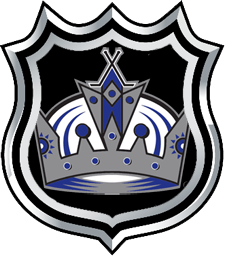 March 31st, 2012 – 8:00 pm EST, 5:00 pm PST

KINGS (39-27-12) at WILD (32-35-10)
Last 10: Los Angeles 8-2-0; Minnesota 4-6-0



The Kings are finally playing the way they were expected to play all season. Friday's 4-1 win at Edmonton moved them into first place in the Pacific Division scramble, in which the first four teams are separated by just two points. L.A. will be facing a banged-up Wild team that's still playing hard -- Minnesota scored the tying goal with 30.3 seconds remaining in regulation against Florida on Thursday and won 3-2 in overtime.


It's the last of four meetings this season. The Kings have won two of the first three, including a 4-0 victory at the Xcel Energy Center in their last visit on Feb. 28.


Previous Meetings:
Feb 28, 2012 LAK @ MIN LAK, 4 - 0
Dec 8, 2011 MIN @ LAK MIN, 4 - 2
Nov 12, 2011 MIN @ LAK LAK, 5 - 2




Kings: L.A. is wrapping up a four-game trip in Minnesota after working their way East from Vancouver, where the Kings lost 1-0 on Monday. That was followed by a 3-0 win at Calgary on Wednesday before they shut down the Oilers on Friday, allowing Edmonton to get just 14 shots against Jonathan Quick.

"We got the two points. That's what we want," coach Darryl Sutter said. "All of the games are really important right now. It was a funny first period. They have all that skill over there with those kids and they were wheeling and dealing and we had to make some adjustments to handle them."


Kings Team Leaders
Pts: Anze Kopitar 69
Goals: Anze Kopitar 25
Assists: Anze Kopitar 44
+/-: Willie Mitchell 18
GAA: Jonathan Quick 1.92
Save %: Jonathan Quick .930
Wins: Jonathan Quick 34






Wild: Minnesota has gone from the top of the NHL standings in early December to playing out the string, but that doesn't mean the Wild have stopped playing hard.

"We're playing against teams that are in playoff mode, they're fighting for something every night. We're going to be facing it again on Saturday," coach Mike Yeo said. "I don't know whether our (energy) has dropped or the other teams' has picked up and we haven't picked it up to that level. It's not an easy thing to do to find a reason why your urgency level should match theirs."


Wild Team Leaders
Pts: Dany Heatley 48
Goals: Dany Heatley 21
Assists: Mikko Koivu 28
+/-: Mikko Koivu 9
GAA: Matt Hackett 2.37
Save %: Matt Hackett .922
Wins: Niklas Backstrom 18





Who's Hot: Kings goaltender Jonathan Quick is 7-2-0 with a 1.42 goals-against average in his last nine starts.



Injuries
Los Angeles Kings
03/30/2012 Jeff Carter ankle Out
12/27/2011 Simon Gagne concussion IR
11/09/2011 Scott Parse hip surgery IR

Minnesota Wild
03/25/2012 Matt Cullen right index finger surgery Out
03/23/2012 Jared Spurgeon concussion Out
03/20/2012 Matt Kassian strained groin Out
02/17/2012 Mike Lundin sports hernia surgery IR
01/05/2012 Pierre-Marc Bouchard concussion/groin IR
12/15/2011 Guillaume Latendresse post-concussion symptoms IR




The Kings scored four times on Friday after managing just six goals in their previous four games.



Official Website of the Los Angeles Kings
Official Website of the Minnesota Wild



With four games remaining, the Kings find themselves in control of their own playoff destiny -- a real accomplishment for a team that was perceived as underachievers for much of the season.

Coach Darryl Sutter is not taking anything for granted.

"We got the two points. That's what we want," Sutter said after beating the Oilers. "All of the games are really important right now."