http://www.youtube.com/watch?v=tMlKmELIhgY

http://www.youtube.com/watch?v=NmmGJE9mA28




Television: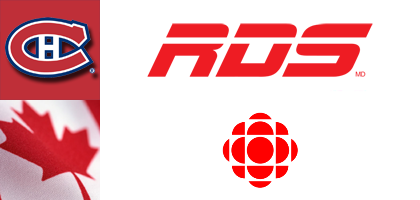 Radio:


2011-12 Season Series
| | | |
| --- | --- | --- |
| October 6, 2011 | Toronto | Maple Leafs 2, Canadiens 0 |
| October 22, 2011 | Montreal | Maple Leafs 5, Canadiens 4, OT |
| January 21, 2012 | Toronto | Canadiens 3 Maple Leafs 1 |
| February 11, 2012 | Toronto | Canadiens 5 Maple Leafs 0 |
| March 3, 2012 | Montreal | Maple Leafs 3, Canadiens 1 |
| April 7, 2012 | Montreal | Canadiens 4, Maple Leafs 1 |

From NHL.com


Big story: There's really no need to look for storylines when these two teams meet, but there are several nonetheless as both the Maple Leafs and Canadiens hope to rebound from disappointing seasons in 2012-13 with new general managers beginning their first seasons.

Team Scope

Maple Leafs: The Leafs produced the biggest story of the elongated offseason when they fired general manager Brian Burke to replace him with his right-hand man, Dave Nonis. The new man in charge wasted little time putting his stamp on the team. He began by trading center Matt Lombardi to the Phoenix Coyotes for a conditional draft pick, retaining some of Lombardi's salary in order to make the deal happen. He then placed expensive and underachieving center Tim Connolly on waivers Thursday to send him down to the American Hockey League.

Coach Randy Carlyle will use the space created by the departure of the two veteran forwards to give some younger players a chance to carve out a niche on the team, starting with Nazem Kadri, the No. 7 pick in the 2009 NHL Draft. Kadri is expected to center a line with James van Riemsdyk -- Burke's last big acquisition -- and another youngster, Leo Komarov.

After months of speculation regarding a potential acquisition of Roberto Luongo, the Maple Leafs will be starting the season relying on the incumbent goaltending tandem of James Reimer and Ben Scrivens.

Canadiens: Coach Michel Therrien will begin his second stint with the club by coaching his 500th NHL game, and he is eager to see how his aggressive, high-pressure and up-tempo system will be deployed by his players.

All eyes will be on Canadiens rookie Alex Galchenyuk, who will make his NHL debut skating with Tomas Plekanec and Brian Gionta on the second line and should get some power-play time as well. The No. 3 pick in the 2012 NHL Draft showed exceptional skill and poise at training camp, but this will be his first real game situation at the NHL level.

New Canadiens general manager Marc Bergevin is still negotiating a contract with restricted free-agent defenseman P.K. Subban, and it looks all but assured that the dynamic, young puck-mover will not play against the Maple Leafs.
Maple Leafs Injuries
| | | |
| --- | --- | --- |
| Jake Gardner | Concussion symptoms | I'm calling it out indefinitely |
Canadiens Injuries
| | | |
| --- | --- | --- |
| Carey Price | Groin | Will be in net anyway, see below |
| Tomas Plekanec | Ribs | "It will be a surprise" if he misses the game, according to Therrien |


In Goal: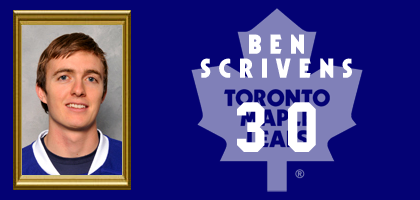 (Not yet confirmed as of post time.)

2011-12 Season Record: 4-5-2, 3.13 GAA, .903 save percentage
Career Record vs. Habs: 0-1-0, 3.06 GAA, .885 save percentage
Last Game vs. Habs: April 7 in Montreal: 59 MP, 23-26 in a loss
Last Game: See above




2011-12 Season Record: 26-28-11, 2.43 GAA, .916 save percentage
Career Record vs. Maple Leafs: 10-8-1, 2.38 GAA, .926 save percentage
Last Game vs. Maple Leafs: March 3 in Montreal: 60 MP, 39-42 in a loss
Last Game: March 30 @ NY Rangers: 60 MP, 25-29 in a loss
Other notes: Price sat out Friday's practice after tweaking his groin during an intra-squad scrimmage on Thursday. Both he and Therrien said that it was nothing big, and that he'll be 100% for the opener.


Le disque de vingt-cinq continue! Go Habs Go!
This point has been edited by Erik C.: 21 January 2013 - 02:50 PM