Boston Bruins vs Winnipeg Jets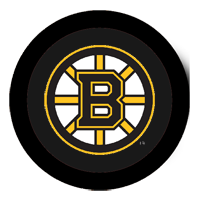 VS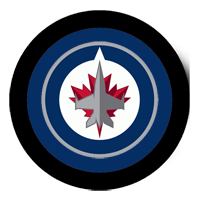 January 21th @ TD Garden, 1:00pm EST
Broadcast on:

Radio:


Season Series:
First of three meetings. Let's drop the puck!
Team Scope:
Jets
The road wasn't a kind place for Winnipeg last season, and the 14-22-5 mark away from MTS Centre was a big reason why the Jets failed to make the playoffs. Getting off to a good start in enemy territory becomes even bigger after the Senators handed them a 4-1 defeat on home ice Saturday afternoon. The Jets got the start they wanted, as Dustin Byfuglien opened the scoring on a power-play goal six minutes in, but Winnipeg's offense was stymied the rest of the way.

"You could see that some guys were fatigued with the pace," coach Claude Noel said. "It's really difficult in a situation like that. You have to simplify some things. You couldn't reel guys in. They just wanted to do well. I thought it looked like some guys were out eight or nine months."
Bruins
There's not much time in a 48-game season to get into midseason form, so Boston's 3-1 win Saturday over New York at TD Garden had to be encouraging for coach Claude Julien. The Bruins outshot the Rangers 14-7 in the first period and got the first goal by Milan Lucic, doubled their lead in the second courtesy of Daniel Paille, and put the game away in the third when Johnny Boychuk scored.

"That's also one of the things we tried to touch up on this week of practice, is go over our systems again and getting back to being defensively sound and having those good, quick breakouts, and even being quick in the neutral zone," Lucic said. "So it was great to see that everyone was fired up for this game, especially against one of the best teams in the Eastern Conference and all of the NHL, and it was good to see that we rose to the occasion."
Who's Hot:
Byfuglien's power-play goal Saturday was the 29th of his career, and he led the Jets with six shots. … Lucic was also over the stat sheet for the Bruins -- in addition to his goal, he had three shots, four hits and 12 penalty minutes. Zdeno Chara finished plus-2 with four shots, three hits and two blocks.
Injury Report:
Winnipeg defenseman Zach Bogosian (wrist) and forward Antti Miettinen (upper body) are out indefinitely. … Boston forward Jordan Caron (upper body) is expected to miss another week.
This point has been edited by erniebear: 21 January 2013 - 04:42 PM