http://www.youtube.com/watch?v=86znnjhYrq4

http://www.youtube.com/watch?v=NmmGJE9mA28




Television:



Radio:



2011-12 Season Series
| | | |
| --- | --- | --- |
| October 24, 2011 | Montreal | Panthers 2, Canadiens 1 |
| December 31, 2011 | Sunrise | Panthers 3, Canadiens 2 |
| February 26, 2012 | Sunrise | Panthers 4, Canadiens 2 |
| March 27, 2012 | Montreal | Panthers 3, Canadiens 2, SO |

From NHL.com


Big story: The game marks the return of former Canadien and fan favorite Alex Kovalev, who signed with the Panthers just before the start of the season then notched three points in his Florida debut before going pointless Monday night in a 4-0 loss in Ottawa. It will be his second straight night playing in a building he once called home.

Team Scope:

Panthers: It's difficult to tell which Panthers team is closer to the real thing, the one that ran into a difficult opponent Monday night in Ottawa and was shutout 4-0, or the one that dominated a re-vamped Carolina Hurricanes team by a 5-1 score in the opener Saturday. The answer likely lies somewhere in between.

"Hopefully we can turn this [loss] around and show our fans that we're ready to work hard and put a good product on the ice," defenseman Brian Campbell said Monday night. "I thought early in the game, we weren't going north with the puck, and a lot the times you can't be too successful if you're too busy being cute. We're not that type of team. We need to keep moving forward."

After going with Jose Theodore in goal for the first two games of the season, Panthers coach Kevin Dineen will give the former Canadien a rest and go with backup Scott Clemmensen in Montreal on Tuesday. And who can blame him?

Clemmensen has a 6-0-0 record with a 1.68 goals against average all-time in seven career games against the Canadiens, while Theodore is 2-2-1 with a 4.62 goals against average in six games facing his former team.

Canadiens: Habs coach Michel Therrien was already shuffling his lines at practice Monday following a listless 2-1 loss to the Toronto Maple Leafs in the Habs home opener Saturday.

Though Therrien warned that the changes Monday were not necessarily set in stone, it looked as though rookie Brendan Gallagher would be making his NHL debut while center Lars Eller risks being taken out of the lineup.

Therrien had used rookie Alex Galchenyuk on left wing of the team's second line with Tomas Plekanec and Brian Gionta in the opener, but Rene Bourque took his place on that line in the third period Saturday and looked good, so that's where he remained at Monday's practice. Galchenyuk slid down to center the third line – the first time he's skated at his natural center position since the start of training camp – alongside Gallagher and their bodyguard Brandon Prust.

The Canadiens produced very little offensively against the Leafs on Saturday night, spending most of the night on the perimeter and rarely producing legitimate scoring chances. Changes were to be expected.

Who's hot: Coming off a 4-0 loss in Ottawa on Monday, no one on the Panthers is very hot offensively, but rookie Jonathan Huberdeau and Kovalev each had three points in the team's season opener Saturday…The hottest member of the Canadiens would be goaltender Carey Price, who prevented the loss to the Leafs from getting out of hand with 24 saves on 26 shots.
Panthers Injuries
| | | |
| --- | --- | --- |
| Kris Versteeg | Groin | Out for at least the rest of the week |
| Erik Gudbranson | Shoulder surgery | Out until possibly February |
| Sean Bergenheim | Groin | Injury was during the lockout, and is suspended because of it; it'll be lifted once he passes a physical |
| Marcel Goc | Ankle | Injury was during the lockout; same situation that Bergenheim is in applies here, ETA at least another week |
Canadiens Injuries
| | | |
| --- | --- | --- |
| Petteri Nokelainen | Back | No timetable set |


In Goal: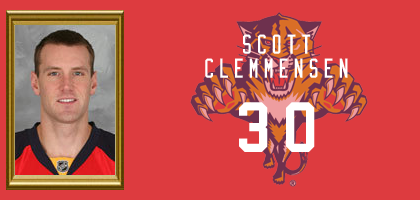 2011-12 Season Record: 14-6-6, 2.91 GAA, .912 save percentage
Career Record vs. Habs: 6-0-0, 1.68 GAA, .940 save percentage
Last Game vs. Habs: March 27 in Montreal: 65 MP, 27-29 in a shootout win
Last Game: April 7 vs. Carolina: 60 MP, 34-35 in a win




Season Record: 0-1-0, 2.04 GAA, .923 save percentage
Career Record vs. Panthers: 3-4-1, 2.23 GAA, .931 save percentage
Last Game vs. Panthers: March 27 in Montreal: 65 MP, 34-46 in a shootout loss
Last Game: January 19 vs. Toronto: 59 MP, 24-26 in a loss_


Le disque de vingt-cinq continue! Go Habs Go!
This point has been edited by Erik C.: 22 January 2013 - 10:21 PM