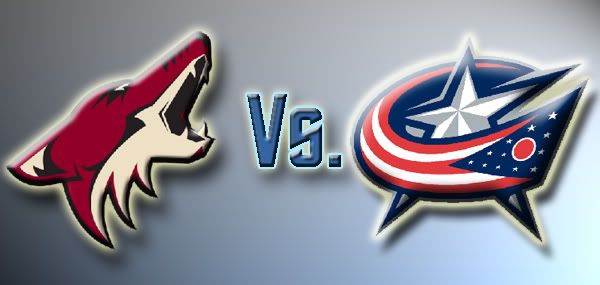 Puck Drop: 8:00 PM

Location: Jobing.com Arena, Glendale, Az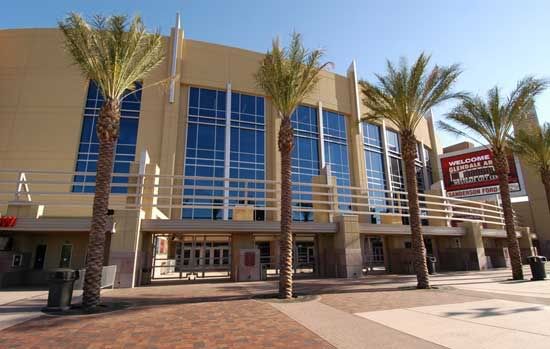 BLUE JACKETS (1-0-1) at
COYOTES (0-2-0)

Season Series: The three-game matchup gives the Coyotes home ice this season, though the Blue Jackets held the upper hand last year, winning three of four. The Coyotes, however, have taken six of their last eight at home versus the Blue Jackets.

Big Story: Like many matchups coming out of opening weekend, it pits a winless team against one that had a relatively good start. The Jackets are trying to open a season with points in three straight games for the first time since 2006-07. The 'Yotes will try to avoid their worst start since 1985-86 when they were still in Winnipeg.

Team Scope:


Blue Jackets: While the Jackets didn't beat the Red Wings Monday night, they did put on a show for the 19,206 fans filling Nationwide Arena, coming back from a 2-0 deficit and leading 3-2 until Pavel Datsyuk tied the game with 6:04 left in regulation. A four-round shootout went the Wings' way, but the message was clear. This team was not going to be pushed around.

"We'll get better," R.J. Umberger told the Columbus Dispatch. "The big thing is the fight of our team. We kept coming. We're built to outwork teams, wear teams down. It's no surprise that the first two games of the year have been a fight to the end."

The point earned gave them three in their first two games. Last year's team didn't pick up its third point until the ninth game of the season, after a 1-7-0 start.


Coyotes: With only a week to remember how to play together again, teams are not expected to be in perfect sync early in the season. Coach Dave Tippett doesn't buy into that, especially after his team's uncharacteristically porous defensive performance in which they've allowed 10 goals in two games, squandering the seven goals generated by the offense. By contrast, the Blue Jackets have scored only five and have three points.

"That's what bothers me," Tippett told the Arizona Republic. "Why would we say, 'Oh, that's just going to happen.' Let's not let it happen. Let's do something about it. Get your head together and do something about it instead of making the same errors over and over again.

"That's what's frustrating. Just because everybody says it's going to happen, we should be able to correct that, and we will correct that."

Who's hot: No doubt goaltending has played a huge role in the Jackets' early success. Former Flyer Sergei Bobrovsky has turned back 71 of 76 shots in the first two games, with 8 of 10 stops in the two shootouts. They've also killed seven of eight penalties so far this season, much better than the League-worst 76.6 percent from last year. For the Coyotes, Radim Vrbata's two goals and an assist in the first two games have sparked a strong offensive attack.

Injury report: The Jackets have gotten through their first weekend intact, while the games remaining of Raffi Torres' suspension count down to six, a result of his hit on Marian Hossa last spring.

Game Day Preview Courtesy of NHL.com