Welcome to The NHL Arena
Welcome to The NHL Arena, like most online communities you must register to view or post in our community, but don't worry this is a simple free process that requires minimal information for you to signup. Be apart of The NHL Arena by signing in or creating an account.
Start new topics and reply to others
Subscribe to topics and forums to get automatic updates
Get your own profile and make new friends
Customize your experience here
GDT: Predators @ Blues ~ 1/24/2013
Started by
CoyoteQ
,
Jan 23 2013 10:08 AM
#1
OFFLINE
Posted 23 January 2013 - 10:08 AM
---
#2
OFFLINE
Posted 23 January 2013 - 04:24 PM
LET'S GO BLUES!!!!

---
#3
OFFLINE
Posted 24 January 2013 - 03:13 PM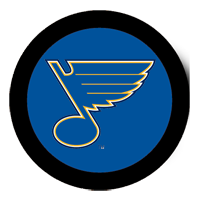 January 24, 2013
Scottrade Center, St. Louis, Missouri

Television:



Radio:



From NHL.com.


Season series: The teams meet for the second time in four days; St. Louis won 4-3 in a shootout Monday. Nashville won four of the six games last season (2-1 in shootout decisions) but finished five points behind St. Louis for the Central Division title. In those six meetings, the losing team did not score more than two goals, with 21 goals total scored in regulation.

Big story: Nashville and St. Louis play each other four times, and will have completed three of those by Feb. 5. The Blues lost to the Chicago Blackhawks 3-2 on Tuesday to trail them in the division. The Predators got their first win Tuesday, 3-1 over the Minnesota Wild and former teammate Ryan Suter, to keep pace in what looks like a three-team Central race.

Team scope:

Predators: Nashville had to go on the road to get its first win after losing its first two home games in shootouts to the Columbus Blue Jackets and the Blues. This is the second game in a seven-game, franchise-record-tying road trip that ends back in St. Louis on Feb. 5.

"The mood of the team is good; you get that first win under your belt is key," coach Barry Trotz told The Tennessean on Tuesday. "The first three games you get points in every game, that's a positive. Today's a day of rest and then tomorrow we'll go back at it again with the Blues."

Pekka Rinne should be back in net after Chris Mason backstopped the win over the Wild.

Blues: Vladimir Tarasenko did not score, and the Blues lost. That may be an exaggerated observation, but the Russian rookie had three goals and two assists in two wins prior to being held off the score sheet in a 3-2 loss at the Chicago Blackhawks on Tuesday. Much of the Blues' production is coming from Tarasenko's line (Andy McDonald and Alex Steen), with five of the team's 11 goals.

Jaroslav Halak could be back in net after starting the opener then getting pulled from game two. Brian Elliott started and fell behind 3-0 against Chicago, after trailing Nashville 3-2 Monday.

"As I told the players, comeback hockey is losing hockey," coach Ken Hitchcock said to the team's website after Tuesday's loss. "And you can't mount comebacks all the time and expect to win hockey games. We got away with one yesterday and we got caught on it today. ... We can't play this way and expect to win hockey games."

Defenseman Wade Redden, who last played in the NHL in April 11, 2010, was activated Wednesday and could make his Blues debut after signing with them this week.

Who's hot: Blues defenseman Kevin Shattenkirk has five assists, most among NHL defensemen after Tuesday's games. … The Blues' power play is clicking at 66.7 percent (6-for-9). … Forward Martin Erat (two goals) is the only Predators player with more than one. He has a point in all three games, and the team has a power-play goal in each. … Predators forward Nick Spaling had a goal and an assist against Minnesota. … Mason made 29 saves for a percentage of .967.

Injury report: Predators forward Paul Gaustad has missed the prior two games with an upper-body injury. Trotz told The Tennessean he could be back Saturday. … McDonald played Tuesday with a face guard after needing stitches for a facial cut suffered Monday.
Expected In Goal: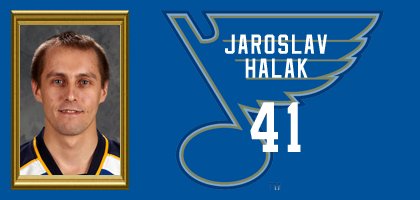 ---
---
Similar Topics
0 Fan(s) are reading this goal
0 fans, 0 guests, 0 spectators
CBA ·