Boston Bruins vs New York Islanders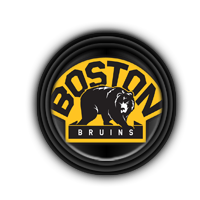 VS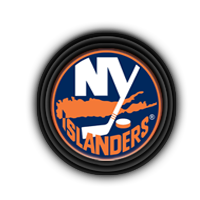 January 25th @ TD Garden, 7:00pm EST
Broadcast on:

Radio:


Season Series:
First of three meetings this season, and the first of New York's two visits.
Big Story:
Little is expected of the Islanders, who've missed the playoffs in each of the last five seasons. But they come to Boston off a 7-4 victory at Toronto in the opener of a five-game trip. The Bruins are unbeaten through three games, though they've scored only seven non-shootout goals. They played catch-up all night on Wednesday at Madison Square Garden, ultimately earning one point in a 4-3 loss to the Rangers.
Team Scope:
Islanders
Power Play %: 23.1%
Penalty Kill %: 100%
Home Record: 1-1-0
Road Record: 1-0-0
Goals For: 12
Goals Against: 9




It didn't look like the road trip would get off to a good start when the Isles went into the dressing room after one period trailing the Maple Leafs 3-1. But the Islanders came alive in the second and ran off five unanswered goals to take command.

Matt Moulson scored twice, Michael Grabner had two goals and an assist and newcomer Brad Boyes had his first goal as an Islander and added two assists. Evgeni Nabokov recovered from a shaky start to stop 39 shots.

"Once we got going, we started to wear them down," said center John Tavares, who had a pair of assists. "We tried to make them turn and play a 200-foot game and put pressure on them. We kept going one shift at a time, got some big goals and turned the tide."

Bruins
Power Play %: 7.1%
Penalty Kill %: 100.0
Home Record: 2-0-0
Road Record: 0-0-1
Goals For: 8
Goals Against: 6



Tuukka Rask has put to rest any doubts that he's capable of stepping in as the Bruins' No. 1 goaltender. Though he allowed four goals in Wednesday's overtime loss to the Rangers, Rask made at least a dozen terrific stops -- including one in the final seconds of regulation that gave the Bruins the OT point.

Through three games, he's 2-0-1 with a 1.95 goals-against average and a .926 save percentage.

"Tuukka's been good for us. He made some big saves that helped us get at least one point [against the Rangers]," coach Claude Julien said. "He's been really good. If anybody had doubts about Tuukka, hopefully they're erased by now, because he's been solid in every game he's played.

"I think he's given us exactly what we expected from him. Right now, if he can be consistent like that throughout the whole year, we'll be in good shape."

Who's Hot:
John Tavares hasn't scored a goal yet but has five assists in the Islanders' last two games. Grabner has scored three goals and has five points in New York's first three outings. The Islanders' penalty-killers are 10-for-10 in three games and have scored a shorthanded goal. … Brad Marchand and Milan Lucic both scored Wednesday and lead Boston with two goals.
Injury Report:
The Islanders are still without forwards Josh Bailey (knee surgery) and Jesse Joensuu (groin). … Boston defenseman Dennis Seidenberg didn't play Wednesday due to a lower-body injury and is considered day-to-day.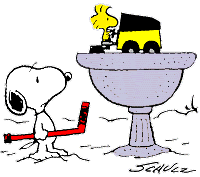 This point has been edited by erniebear: 26 January 2013 - 12:36 AM