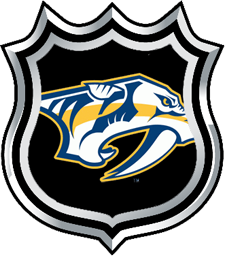 [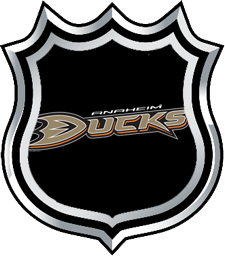 January 26th, 2013 – 7:30 pm PST, 10:30 pm EST

PREDATORS (1-1-2) at DUCKS (2-1-0)



It's the first of three meetings, two of which will take place at Honda Center. The Predators swept the four games last season and have won six straight regular-season games since Anaheim's 5-2 win on Jan. 7, 2010.


Last Season:
Mar 18, 2012 NSH @ ANA NSH, 3 - 1
Dec 10, 2011 ANA @ NSH NSH, 3 - 2
Nov 9, 2011 NSH @ ANA NSH, 4 - 2
Oct 29, 2011 ANA @ NSH NSH, 3 - 0






Game three of a team-record seven-game trip brings the Predators to Orange County, where the Ducks are looking for a do-over after getting hammered by Vancouver in their home opener Friday night.

Ducks: After starting the season with wins in Vancouver and Calgary, the Ducks were greeted by a packed house at Honda Center for their home opener on Friday. Suffice it to say, most of the 17,529 fans didn't go home happy after the Canucks got some revenge for Anaheim's 7-3 opening-night win in Vancouver by routing the Ducks 5-0.

Anaheim allowed Vancouver to score three power-play goals in nine tries and generated almost nothing offensively.

"I think we did some good things, but special teams beat us," defenseman Cam Fowler said. "I think most of the penalties were deserved. It's our job to kill them off when one of our guys takes one. We didn't do that today, and it's something we have to work on going forward."

One thing Fowler is happy about is the chance to get right back on the ice in front of the home fans on Saturday.

"I think it's a positive for us," he said. "It's a quick turnaround, which is going to be tough. But to be able to come back here [Saturday night] in front of our home fans and put out a better effort is something we're looking forward to."

Anaheim Ducks Roster

Ducks Team Leaders
Pts: Saku Koivu 5
Goals: Daniel Winnik 4
Assists: Saku Koivu 4
+/-: Saku Koivu 5
GAA: Jonas Hiller 4.00
Save %: Jonas Hiller .864
Wins: Jonas Hiller 2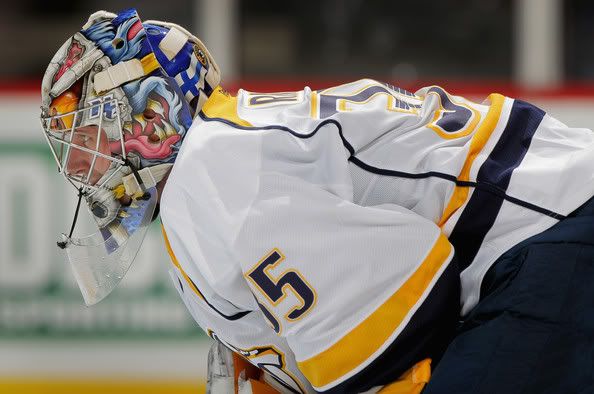 Predators: Like the Ducks, Nashville is looking to bounce back after a poor showing. In the Predators' case, it was a 3-0 loss at St. Louis on Thursday night in which they managed only 13 shots on goal and were outplayed from beginning to end.

"You come into St. Louis, this is a bees' nest -- they swarm you, they get on you, they have purpose and they work as a group," coach Barry Trotz said. "We weren't willing to play the game you need to play to compete at that level."
Nashville Predators Roster
Predators Team Leaders
Pts: Patric Hornqvist 4
Goals: Martin Erat 2
Assists: Patric Hornqvist 3
+/-: Brandon Yip 1
GAA: Chris Mason 1.00
Save %: Chris Mason .967
Wins: Chris Mason 1
Who's hot: Both teams are coming off games in which they were shut out and beaten thoroughly. Martin Erat is the only Predator with as many as two goals; he and Patric Hornqvist lead Nashville with four points. Goaltender Pekka Rinne has a 9-2-2 record with a 1.95 goals-against average and a .932 save percentage in 13 career starts against Anaheim. .… Daniel Winnik is the surprise leading in goal-scoring for the Ducks with four.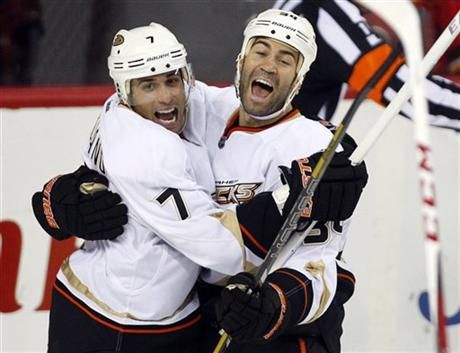 Statistics
Anaheim Ducks
Shots 80
Goals 12
+/- 4
SHG 0
PPG 3
PM 45
SV% .864
Nashville Predators
Shots 97
Goals 8
+/- -2
SHG 0
PPG 4
PM 54
SV% .926
Injuries
Anaheim Ducks
01/25/2013 Hampus Lindholm concussion Questionable
Nashville Predators
01/26/2013 Paul Gaustad upper body Doubtful
Official Site of the Nashville Predators
Official Site of the Anaheim Ducks
This point has been edited by Selly: 27 January 2013 - 08:54 AM