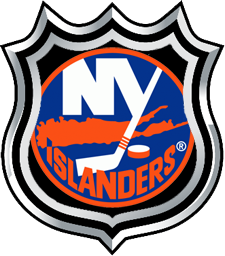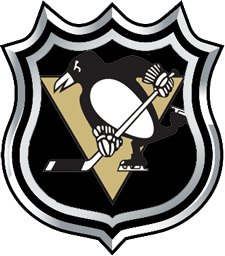 January 29th, 2013 – 7:30 pm EST, 4:30 pm PST
ISLANDERS (2-2-1) at PENGUINS (3-2-0)




The Islanders' five-game road trip continues Tuesday as they pay a visit to the division rival Penguins to kick off the season series. Pittsburgh, who defeated the Ottawa Senators in shootout on Sunday, looks to continue its home dominance of New York -- having won 13 of its last 14 against the Islanders in the Steel City.
Tuesday's clash at Consol Energy Center marks the first of five meetings between the Islanders and Penguins this season. The Atlantic Division foes will face off twice more in Pittsburgh on Mar. 10 and Mar. 30 in addition to a pair of contests at Nassau Coliseum on Feb. 5 and Mar. 22. Last season, Pittsburgh claimed four of six head-to-head games, but the two New York victories came in a late-season home-and-home sweep to derail the Penguins' chances of catching the New York Rangers for the No. 1 seed in the Eastern Conference.



Last Season:
Mar 29, 2012 PIT @ NYI NYI, 5 - 3
Mar 27, 2012 NYI @ PIT NYI, 5 - 3
Dec 10, 2011 PIT @ NYI PIT, 6 - 3
Nov 21, 2011 NYI @ PIT PIT, 5 - 0
Oct 27, 2011 NYI @ PIT PIT, 3 - 2
Oct 25, 2011 PIT @ NYI PIT, 3 – 0













Penguins: It was a goaltending duel in Ottawa on Sunday night, as Craig Anderson and Marc-Andre Fleury stopped 30-plus shots apiece and kept the opposition off the scoreboard for the entirety of the third period and overtime. Fortunately for Pittsburgh, its potent shootout lineup was too much for the Senators' netminder to contain.

James Neal, Sidney Crosby and Evgeni Malkin scored in the shootout as the Penguins earned a 2-1 win to snap their two-game losing skid. While Pittsburgh struggled to find the back of the net all night and was locked into a defensive struggle, Neal said the win is all that matters as his team continues to battle through its condensed schedule.

"It was a little sloppy at times, but you've got to win them like that," Neal told NHL.com. "It's going to be like that at times this year. Fleury was big for us tonight."


http://penguins.nhl....lub/roster.htm'>Penguins' Roster

Penguins' Team Leaders
Pts: Evgeni Malkin 6
Goals: James Neal 4
Assists: Evgeni Malkin 5
+/-: Pascal Dupuis 2
GAA: Marc-Andre Fleury 2.28
Save %: Marc-Andre Fleury .916
Wins: Marc-Andre Fleury 2






Islanders: New York hopes to rebound from an excruciating road loss Sunday night to the Winnipeg Jets. Trailing 2-1 in the third period, the Islanders received timely goals from John Tavares, Matt Moulson and Mark Streit in less than 10 minutes to take a 4-2 lead. But a costly mistake proved to be detrimental to New York's hopes of escaping MTS Centre with a clean two points.

David Ullstrom, who scored earlier in the game for New York, committed a hooking penalty at the 12:15 mark of the third period, which led to a Dustin Byfuglien power-play goal that turned the tide of the game. Alexander Burmistrov then notched the equalizer late in the third period which ultimately forced overtime. Less than two minutes into the extra session, Evander Kane scored his third goal of the season to seal the Islanders' fate.

"We just have to regroup and get better," Islanders' goalie Evgeni Nabokov told NHL.com after the game. "We've got to move on. I thought that in the third period we came out with a little bit of intensity. It felt like we could take it to them, and we did, actually. But we need 60 minutes of effort from [all] the guys on the ice."


http://islanders.nhl...lub/roster.htm'>Islanders' Roster

Islanders' Team Leaders
Pts: John Tavares 7
Goals: Matt Moulson 3
Assists: John Tavares 6
+/-: Michael Grabner 4
GAA: Evgeni Nabokov 3.49
Save %: Evgeni Nabokov .894
Wins: Evgeni Nabokov 2




Who's hot: Ullstrom's goal extended his point streak to four games (two goals, two assists). … Penguins' forward James Neal has tallied four goals in five games this season.




Team Totals
Pittsburgh Penguins
Shots 165
Goals 14
+/- -2
SHG 0
PPG 5
PM 64
SV% .906

New York Islanders
Shots 148
Goals 18
+/- -3
SHG 1
PPG 4
PM 59
SV% .887




Injuries
Pittsburgh Penguins
01/28/2013 Matt Niskanen lower body Questionable

New York Islanders
01/15/2013 Josh Bailey knee surgery Out
01/15/2013 Jesse Joensuu groin Out








Official Site of the Pittsburgh Penguins
Official Site of the New York Islanders

This point has been edited by Selly: 30 January 2013 - 09:54 AM