http://www.youtube.com/watch?v=wIxeOvClzR4

http://www.youtube.com/watch?v=NmmGJE9mA28




Television: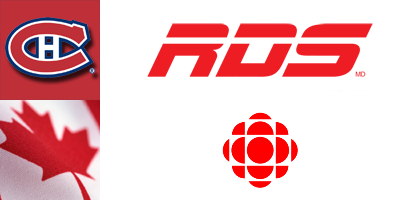 Radio:



Season Series To Date
| | | |
| --- | --- | --- |
| January 30, 2013 | Kanata | Senators 5, Canadiens 1 |

From NHL.com


Big story: Montreal defenseman P.K. Subban made his season debut Saturday afternoon, helping his club earn a 6-1 victory against the Buffalo Sabres at the Bell Centre. Subban had an assist and a plus-1 rating in 18:01 of ice time.

Team scope:

Senators: Ottawa suffered a setback after last Wednesday's impressive showing against the Canadiens, as the Sens were blanked in a 1-0 loss at Carolina on Friday. Dan Ellis stopped all 33 shots he faced for the Hurricanes.

"It was much like I thought it would be," Ottawa coach Paul MacLean said. "It was a fast game and they went up and down the rink, and both teams skated. They got one and we got none. I thought both goalies played well and both special teams were either unlucky or the penalty killers were good. But I thought it was a good game."

Canadiens: One of the biggest reasons why the Habs failed to qualify for the Stanley Cup Playoffs in 2011-12 was their home record, as Montreal finished the season just one game above the .500 mark (16-15-10). New coach Michel Therrien is trying to rectify that, and thus far has been successful – with Saturday's win, the Canadiens improved to 4-1-0 on home ice this season.

"I always believed this is the greatest place to play," Therrien said. "We have to play a game where we're pushing the pace, because I believe our team has speed. And pushing the pace makes it difficult on everyone. When we talk about being tough to play against, it's not only the physical aspect. It's our work ethic, our decisions with the puck, all these little things make teams tough to play against. Right now our team is buying into that."

Who's hot: Ottawa goaltender Craig Anderson was named the NHL's First Star for January. He is 5-1-1 and has not allowed a goal after the first period in any of his seven appearances. … Canadiens defenseman Andrei Markov has eight points (four goals, four assists) in seven games, while fellow blueliner Raphael Diaz has eight assists.
Senators Injuries
| | | |
| --- | --- | --- |
| Jason Spezza | Back surgery | Out indefinitely |
| Jared Cowan | Hip | No timetable given, hasn't appeared in a game yet this season |
| Mike Lundin | Broken finger | Out for at least another week |
Canadiens Injuries
| | | |
| --- | --- | --- |
| Petteri Nokelainen | Back | No timetable set |
| Max Pacioretty | Appendectomy | Out 3-4 weeks |


In Goal: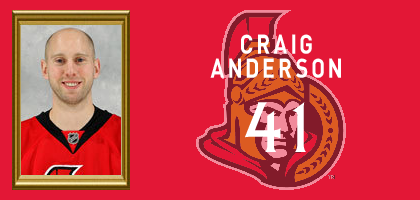 Season Record: 5-1-1, 0.99 GAA, .968 save percentage
Career Record vs. Habs: 5-5-1, 2.89 GAA, .966 save percentage
Last Game vs. Habs: January 30 in Kanata: 60 MP, 31-32 in a win
Last Game: February 1 @ Carolina: 59 MP, 34-35 in a loss




Season Record: 5-1-0, 1.82 GAA, .932 save percentage
Career Record vs. Senators: 12-5-2, 2.19 GAA, .925 save percentage
Last Game vs. Senators: March 22 in Montreal: 60 MP, 37-38 in a win
Last Game: Yesterday vs. Buffalo: 60 MP, 30-31 in a win



Le disque de vingt-cinq continue! Go Habs Go!
This point has been edited by Erik C.: 03 February 2013 - 04:43 PM