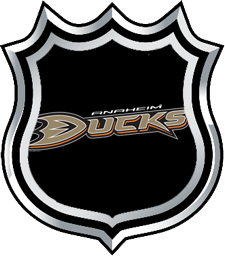 February 4th, 2013 – 7:00 pm PST, 10:00 pm EST
SHARKS (7-0-1) at DUCKS (5-1-1)

The Honda Center – Anaheim, California

San Jose became the last of the 30 NHL teams to lose a game on Saturday, but remains one of two still without a regulation defeat (Chicago, 7-0-2). Anaheim, meanwhile, is off to a fast start of its own -- just four points off the division lead and ahead of both the defending Pacific champ (Phoenix) and the defending Stanley Cup champ (Los Angeles).


Second of five meetings between these Pacific Division rivals. Michal Handzus notched the decisive shootout goal in a 3-2 San Jose victory on Jan. 29, a game the Sharks tied up with 2:45 remaining on a Logan Couture goal.


So far this season:
January 29, 2013 – Anaheim 2 @ San Jose 3






Ducks: There's no shortage of offensive weapons on Anaheim, from the ageless Teemu Selanne to up-and-comers like Kyle Palmieri, and the Ducks are getting contributions up and down the lineup in averaging nearly four goals per game. And don't forget former Sharks draft pick Nick Bonino. He recorded his first career hat trick Saturday to power the Ducks' 7-4 win over the Kings. Palmieri, Ryan Getzlaf and newcomer Sheldon Souray all beat Jonathan Bernier, and Selanne finished the scoring with an empty-net goal.

"I hope it does a lot [for his confidence]," coach Bruce Boudreau said of Bonino, who had just six career goals in his previous 91 games over parts of four seasons in Anaheim. "He was smiling pretty good and he was happy. I was really happy for him. Your first NHL hat trick doesn't happen very often."


Anaheim Ducks Roster

Ducks Team Leaders:
Pts: Teemu Selanne 9
Goals: Daniel Winnik 5
Assists: Saku Koivu 7
+/-: Daniel Winnik 7
GAA: Viktor Fasth 1.44
Save %: Viktor Fasth .938
Wins: Jonas Hiller 3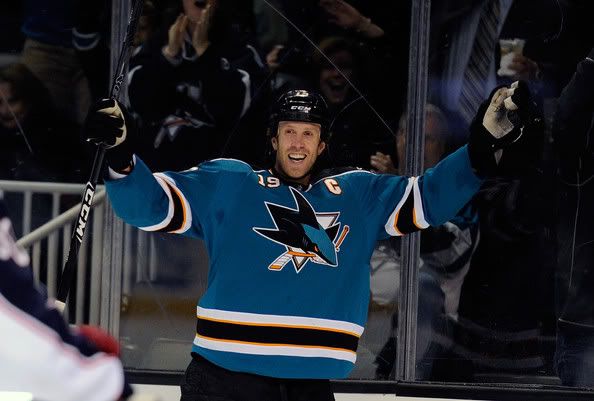 Sharks: One-sixth of this abbreviated season has passed for San Jose, which has re-established itself as one of the teams to beat in the West. The Sharks might well have made it eight in a row out of the gate if not for Predators goalie Pekka Rinne. After going nearly 54 minutes Saturday night without solving Rinne, the Sharks finally broke through for Martin Havlat's game-tying goal with 6:21 left, but Rinne didn't let anything past him in the shootout and they suffered a 2-1 defeat.

"Once they scored that first goal -- we were coming, we were coming," center Joe Thornton said of San Jose's response to Sergei Kostitsyn's goal 59 seconds into the third period. "Marty's goal was nice and we had some good chances after that."


San Jose Sharks Roster

Sharks Team Leaders:
Pts: Joe Thornton 14
Goals: Patrick Marleau 9
Assists: Joe Thornton 11
+/-: Brad Stuart 8
GAA: Thomas Greiss 0.00
Save %: Thomas Greiss 1.000
Wins: Antti Niemi 6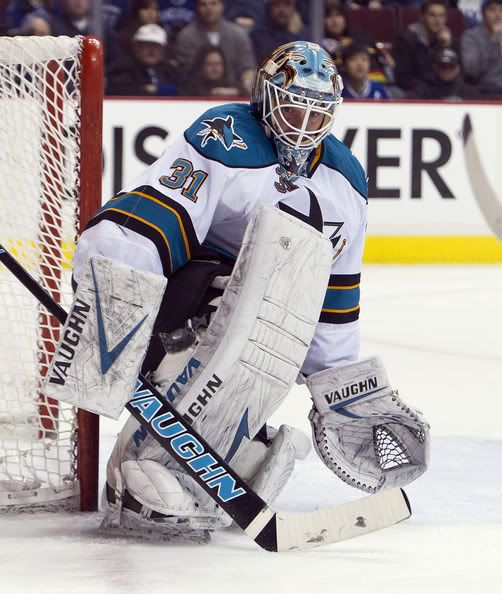 Who's hot: Sharks goalie Antti Niemi ranked fourth in goals-against average (1.80) and fifth in save percentage (.936) heading into Sunday's action. … Bobby Ryan has two goals and five assists during a four-game points streak for the Ducks. Palmieri has three goals in the last two games. Emerson Etem assisted on two of Bonino's goals Saturday for his first NHL points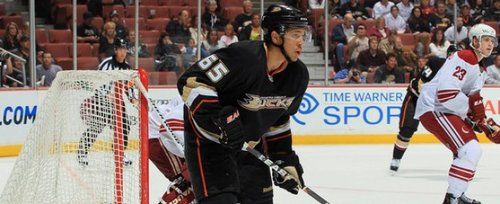 Team Statistics - 2012:
Anaheim Ducks
Shots 132
Goals 16
+/- 4
SHG 0
PPG 3
PM 55
SV% .874

San Jose Sharks
Shots 248
Goals 28
+/- 7
SHG 0
PPG 13
PM 126
SV% .942




Injuries:
Anaheim Ducks
02/04/2013 Cam Fowler upper body Questionable
01/18/2013 Hampus Lindholm concussion IR

San Jose Sharks
01/19/2013 Brent Burns hernia surgery IR




Official Site of the Anaheim Ducks
Official Site of the San Jose Sharks


This point has been edited by Selly: 05 February 2013 - 09:10 AM