http://www.youtube.com/watch?v=tonXBiPY93s

http://www.youtube.com/watch?v=NmmGJE9mA28




Television: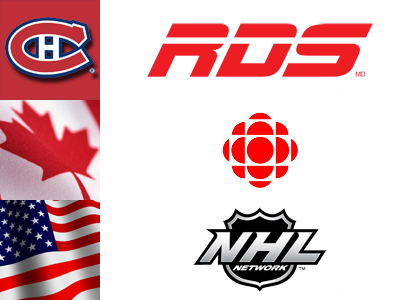 Radio:


Season Series To Date
| | | |
| --- | --- | --- |
| January 19, 2013 | Montreal | Maple Leafs 2, Canadiens 1 |

From NHL.com


Big story: The Maple Leafs arrive at Bell Centre with wins in the first two games of a three-game road trip, while the Canadiens are in the midst of their first losing streak of the season, albeit a modest one of two games.

Team Scope:

Maple Leafs: Leafs Nation breathed a collective sigh of relief Thursday when last season's top scorer Phil Kessel finally scored his first of the season in his 11th game, snapping the team's 0-for-14 power-play drought in the process.

Kessel's goal also turned out to the be the winner in a 3-2 victory at Winnipeg, improving Toronto's record away from the Air Canada Centre to an outstanding 5-1-0, including a 2-1 win in Montreal on opening night.

"You just hope that he can use this as a building block," coach Randy Carlyle said of Kessel. "Goal scorers have streaks, and we hope this is the start of a streak."

The Leafs have won four of their last five games at Bell Centre.

Canadiens: A tendency from last season's Canadiens team that finished last in the Eastern Conference has begun to creep back into the play of this year's team. The Canadiens entered the third periods of their last two games holding a lead, and lost both. Against Boston on Wednesday, Montreal led 1-0 after 40 minutes only to see the Bruins score twice in the first 2:05 of the third and win 2-1. The next night in Buffalo, Montreal led 4-2 in the third period when Ryan White was assessed a double minor for roughing at 7:32, allowing the Sabres back into the game with a power-play goal and tying it with just 1.9 seconds left before beating the Canadiens in the shootout.

The Canadiens were the League's worst team last season in terms of winning percentage when leading after two periods, so the last two games should be a concern for a team that believed it had left last season's nightmare firmly in the rear view mirror.

Who's hot: For the Maple Leafs, in addition to scoring his first goal of the season, Kessel had two assists in his previous game, giving him three points in two games. Maple Leafs goalie James Reimer has given up two goals or fewer in three of his last four starts. Matt Frattin has six goals in eight games since being recalled from the Toronto Marlies of the American Hockey League, tying him with James van Riemsdyk for the team lead. … For the Canadiens, defenseman P.K. Subban has a point in all four games he's played this season, and he's scored a goal in each of his past two games. Tomas Plekanec has two goals and an assists in his last two games. Defenseman Andrei Markov leads the NHL with 10 power-play points. He has no points at even strength.
Maple Leafs Injuries
| | | |
| --- | --- | --- |
| Joffrey Lupul | Broken forearm | Out for at least 4 more weeks |
| Mike Brown | Shoulder | Has returned to practice |
| Carl Gunnarsson | Groin (or hip, depending on who you ask) | I'm calling it day-to-day |
Canadiens Injuries
| | | |
| --- | --- | --- |
| Petteri Nokelainen | Back | No timetable set |


In Goal: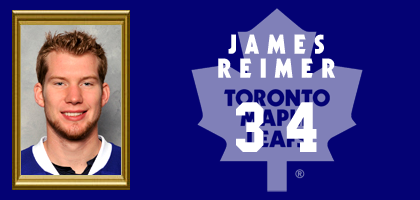 Season Record: 4-3-0, 2.61 GAA, .918 save percentage
Career Record vs. Habs: 2-2-0, 3.25 GAA, .897 save percentage
Last Game vs. Habs: February 11 (Last HDIC) in Toronto: 40 MP, 11-15 in a loss
Last Game: February 7 @ Winnipeg: 60 MP, 23-25 in a win




Season Record: 6-2-0, 1.74 GAA, .936 save percentage
Career Record vs. Leafs: 10-9-1, 2.37 GAA, .926 save percentage
Last Game vs. Leafs: January 19 in Montreal: 59 MP, 24-26 in a loss
Last Game: February 6 vs. Boston: 59 MP, 21-23 in a loss
Other notes: The loss on Wednesday snapped a personal 6-game winning streak.


Le disque de vingt-cinq continue! Go Habs Go!
This point has been edited by Erik C.: 10 February 2013 - 10:34 AM