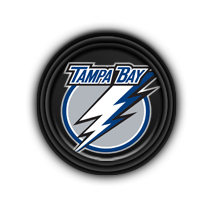 6-4-0 (12 points - 1st in Southeast, 3rd in East)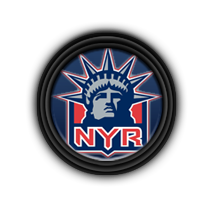 5-5-0 (10 points - 3rd in Atlantic, 11th in East)




TV



Season Series: This is the second game between these two teams. The Rangers won the first meeting by a score of 3-2 last Saturday.


Team scope:

Lightning: Tampa Bay has lost three in a row since a five-game winning streak and 6-1-0 start, and their lead in the Southeast Division is now one point over the Carolina Hurricanes and Winnipeg Jets.

In the losses, the Lightning were tied or within a goal entering the third period. According to Tampa Bay Online, they were 25-3-8 in one-goal games last season.

"The results are not what we want, but any adversity we face is good, especially early," forward Ryan Malone told the website. "Most of our guys are used to [close games], especially last year, we were in so many one-goal games. So, I think this year, starting now, we are going to see more one-goal games as everyone starts to get more defensive-minded and not as open as the first 10 games."

The Lightning's plus-15 goal differential led the NHL heading into play Saturday. But they are minus-1 on the road (11-10), where they are 1-3-0, with a power play that's 1-for-17.

"We can't go from being awful on the road last year (13-22-6) to all of a sudden be outstanding," coach Guy Boucher told the Times on Friday. "There is a process to it, and we're on the way there. I really believe it."

Backup goalie Mathieu Garon was going to start at Boston, with Anders Lindback expected to get this one.

Rangers: Their search for some secondary offense has gotten a boost from rookie J.T. Miller, who scored his first two NHL goals in the win Thursday.

"It's going to be nice, a little day off tomorrow," Miller said after Friday's practice. "It's been crazy the last couple of weeks here, so I'm just trying to make sure I'm relaxed and then regroup again ... stay even-keel here and not worry about what happened last game and just go into the next game like it's my first game."

It will be Miller's third game; he made his debut Feb. 5.

The top-three forwards -- Marian Gaborik, Rick Nash and Brad Richards -- have 10 of the Rangers' 24 goals, and 25 points. The rest of the Rangers forwards, excluding Miller, have eight goals and 18 points.

"It was a spark to see a guy come in his first two games and play the way [J.T.] has," captain Ryan Callahan said. "He ends up with two big goals for us. It definitely gives us energy, and it's good to see."

Goalie Henrik Lundqvist likely will face the Lightning for the first time since March 2, 2012. He is 1-2-4 in his past seven games against them.
Notable injuries:
Lightning
:
Mattias Ohlund - Knee
Matt Taormina - Undisclosed
B.J. Crombeen - Head/Dizziness (Questionable for game)
Rangers
:
Dan Girardi - "Banged Up" (Hopeful for game)
Michael Sauer - Concussion (Out for season)
Team Leaders:
Lightning
:
Steven Stamkos - 7 Goals (Tied for 4th in NHL)
Martin St Louis - 13 Assists (1st in NHL)
Steven Stamkos - 17 Points (Tied for 3rd in NHL)
Victor Hedman, Sami Salo - +10 (Tied for 1st in NHL)
B.J. Crombeen - 30 PIM
Cory Conacher - 2 GWG
Rangers
:
Marian Gaborik - 6 Goals
Brad Richards - 7 Assists
Brad Richards, Marian Gaborik - 9 Points
Brad Richards, Michael DelZotto - +5
Stu Bickel - 26 PIM
Marian Gaborik - 3 GWG (Tied for 1st in NHL)
Quoted section from NHL.com