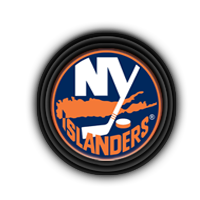 4-7-1 (9 Points - 5th in Atlantic, 14th in East)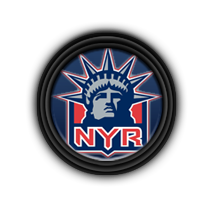 7-5-0 (14 Points - 3rd in Atlantic, 8th in East)




TV




Season Series: This is the second meeting between these two rivals this season. The Rangers won the first matchup a week ago by a score of 4-1 behind J.T. Miller's first two NHL goals.


Team Scope:

Islanders: Despite four power-play goals against the Carolina Hurricanes on Monday, the Islanders couldn't grab even a point in a 6-4 home loss. Rick DiPietro made just his second start of the season and allowed five goals on 30 shots.

"We're working hard. That's all we can do," DiPietro said. "The difference between winning and losing is so small -- it's one mistake here, one bad play there. If we continue to play hard and make smart decisions, we're going to win a lot more games than we lose."

Rangers: Things were going really well in Boston on Tuesday night. The Rangers led 3-0 early in the third period and looked well on their way to a comfortable win. Instead, they gave up three goals -- two in the final 91 seconds -- before winning 4-3 in a shootout.

"We have to learn from it," said captain Ryan Callahan, who had the decisive tally. "We have to play harder in third periods with the lead in away buildings. We have to realize that, but at the same time we showed some character not giving up and not folding the tent in overtime. I thought we came back and we had a good overtime. At the end of the day, we find a way to get two points in a tough place to play."
Notable Injuries:
Islanders
:
Jesse Joensuu - Hernia
Radek Martinek - Groin
Matt Carkner - Lower Body
Rangers
:
Michael Sauer - Concussion (Out for season)
Team Leaders:
Islanders
:
John Tavares - 7 Goals
John Tavares, Frans Nielsen - 8 Assists
John Tavares - 15 Points
Lubomir Visnovsky - EVEN
Matt Martin, Matt Carkner - 20 PIM
Brad Boyes, Michael Grabner, Keith Aucoin, David Ullstrom - 1 GWG
Rangers
:
Marian Gaborik - 6 Goals
Rick Nash, Brad Richards - 7 Assists
Rick Nash - 10 Points
Rick Nash - +7
Stu Bickel - 26 PIM
Marian Gaborik - 3 GWG (Tied for 2nd in NHL)
Quoted section from NHL.com, stats through Tuesday