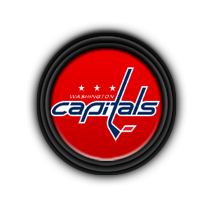 5-8-1 (11 points - 5th in Southeast, 15th in East)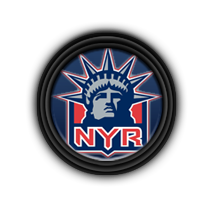 7-5-1 (13 points - 3rd in Atlantic, 8th in East)




TV




Season Series: This is the first meeting of three between these two teams this season.


Team Scope:

Capitals: Washington concludes a three-game road trip with its visit to Madison Square Garden. The Caps made it 2-for-2 with Thursday's 4-3 win against the Lightning at the Tampa Bay Times Forum. It wasn't easy, though - the Caps cruised out to a 4-1 lead before the Lightning nearly rallied to tie it.

"You obviously have to use it as a learning curve," Oates said. "We obviously did a lot of good things to make it 4-1 and made a mistake to make it 4-2. We didn't protect the puck as we should have on their end and we gave a guy a breakaway, which we shouldn't have."

Rangers: New York's past two games have required shootouts. The Rangers raced out to a 2-0 lead against the Islanders on Thursday night, but were unable to hang on in a 4-3 loss at MSG.

The Blueshirts also held a 3-0 lead against the Boston Bruins on Tuesday, only to see it slip away. They did manage to win the breakaway competition to secure the second point.

"I don't think it's a concern," defenseman Marc Staal said of the blown leads. "I think it's just a mental focus and making sure that you can't take shifts off. You take one or two off and they get the momentum."
Notable Injuries:
Capitals
:
Brooks Laich - Strained groin
Jack Hillen - Upper body
Dmitry Orlov - Upper body
Tom Poti - Upper body (Questionable for game)
Mike Green - Lower body (Questionable for game)
Marcus Johansson - Upper body
Rangers
:
Michael Sauer - Concussion (Out for season)
Team Leaders:
Capitals
:
Troy Brouwer - 7 Goals
Mike Ribeiro - 12 Assists
Mike Ribeiro - 17 Points
Joel Ward - +7
Matt Hendricks - 40 PIM
Troy Brouwer - 2 GWG
Rangers
:
Marian Gaborik - 7 Goals
Rick Nash, Brad Richards - 8 Assists
Marian Gaborik, Rick Nash - 11 Points
Rick Nash - +8
Stu Bickel - 26 PIM
Marian Gaborik - 3 GWG (Tied for 3rd in NHL)
Quoted section from NHL.com