Welcome to The NHL Arena
Welcome to The NHL Arena, like most online communities you must register to view or post in our community, but don't worry this is a simple free process that requires minimal information for you to signup. Be apart of The NHL Arena by signing in or creating an account.
Start new topics and reply to others
Subscribe to topics and forums to get automatic updates
Get your own profile and make new friends
Customize your experience here
GDT: Redwings @ Wild ~ 2/17/13
Started by
CoyoteQ
,
Feb 16 2013 12:01 PM
#1
OFFLINE
Posted 16 February 2013 - 12:01 PM
---
#2
OFFLINE
Posted 17 February 2013 - 10:13 AM
Wings!

---
#3
OFFLINE
Posted 17 February 2013 - 11:58 AM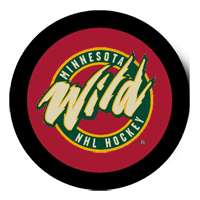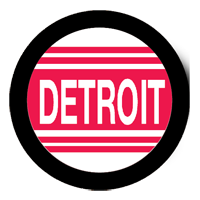 February 17, 2013
Xcel Energy Center, St. Paul, Minnesota

Television:





Radio:



From NHL.com.


Season series: This is the second of three meetings. In the first, the Detroit Red Wings rode two power-play goals and two Todd Bertuzzi even-strength goals to a 5-2 win at Joe Louis Arena. The Red Wings are 11-3-1 in their past 15 visits to Minnesota.

Big story: Can the Minnesota Wild finally break the monotony and start reaping the benefits of their offseason roster moves? The inconsistent Wild are 2-4-1 in February. The Red Wings seemed to have righted their ship with a three-game win streak last week, but two consecutive losses and injuries to key players raise new questions.

Team scope:

Red Wings: Losing a seven-time Norris Trophy winner can be hard; Nicklas Lidstrom's retirement -- along with nagging injuries to key players Bertuzzi, Johan Franzen and Carlo Colaiacovo -- have exposed gaps in the defense early and often.

Those looked to be filled in the three-game win streak, when Detroit allowed four goals. But with nine allowed in the past two outings, both losses, the wounds have been reopened. In the most recent, a 5-2 loss to the Anaheim Ducks on Friday, a late tie was broken with two goals in the third period.

"We felt good going out for the third, but unfortunately those two quick ones kind of killed the game," captain Henrik Zetterberg said.

Wild: In Minnesota's case, the cause of frustration isn't the absence of a star player, but the addition of two of them. Zach Parise and Ryan Suter joined the Wild in the offseason, bringing lofty expectations to a team that missed the Stanley Cup Playoffs for a fourth consecutive season in 2011-12. It hasn't exactly panned out: The Wild haven't won more than two games in a row and rank 29th in goals-per-game (2.0).

The low point may have come Thursday, a 4-3 loss to the struggling Colorado Avalanche at home. The Wild entered the third period with a one-goal lead but couldn't protect it and fell in a shootout.

"It was there to be taken, if you do the things to take it. There was a lack of urgency, I would say, in a lot of areas," coach Mike Yeo said. "I don't think we were prepared to play the right way. ... We need more consistency. We need some people to really step up."

Who's hot: Parise scored against Colorado, his first goal in five games, and had two goals in the loss to Detroit earlier this season.

Injury report: Franzen (hip), Colaiacovo (shoulder), Pavel Datsyuk (shoulder), Mikael Samuelsson (groin), Jonas Gustavsson (groin) are day-to-day for Detroit. Bertuzzi is out indefinitely with a back injury, as is Darren Helm. Brendan Smith is nursing a shoulder injury. … For the Wild, Justin Falk (illness), Pierre-Marc Bouchard (illness) and Cal Clutterbuck (eye) are day-to-day.
Expected In Goal: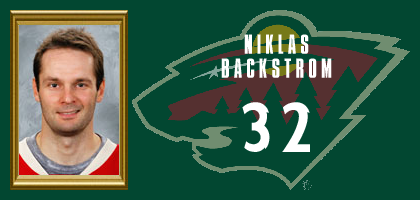 (Has not been confirmed as of post time.)
---
---
Similar Topics
0 Fan(s) are reading this goal
0 fans, 0 guests, 0 spectators
CBA ·