Welcome to The NHL Arena
Welcome to The NHL Arena, like most online communities you must register to view or post in our community, but don't worry this is a simple free process that requires minimal information for you to signup. Be apart of The NHL Arena by signing in or creating an account.
Start new topics and reply to others
Subscribe to topics and forums to get automatic updates
Get your own profile and make new friends
Customize your experience here
GDT: Philadelphia Flyers vs. Florida Panthers, 2.21.13
Started by
Erik C.
,
Feb 20 2013 10:06 AM
#1
OFFLINE
Posted 20 February 2013 - 10:06 AM
The betting window's now open. GDT to come later.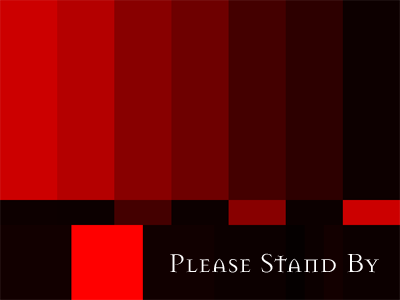 ---
#2
OFFLINE
Posted 21 February 2013 - 01:11 PM
@

4-7-4 ------ 8-9-1
2.21.2013
7:00 PM EST
FS-Florida/CSN-Philadelphia

Season Series
It's the third and final meeting. The teams have split the first two, with the road team winning both games. The Panthers win 3-2 in a shootout at the Wells Fargo Center two weeks ago.

Big Story
The road-weary Flyers are back home after splitting a six-game road trip thanks to a 7-0 win against the Islanders on Monday and a heart-stopping 6-5 victory in Pittsburgh on Wednesday. They play their next five at home. The Panthers have dropped five in a row and were listless in Monday's 3-0 home loss to Toronto.

Team Scopes

Panthers
In an effort to shake things up, GM Dale Tallon put out a call to Florida's AHL team in San Antonio for goaltender Jacob Markstrom, their second-round pick in the 2008 NHL Draft and the top goaltender in the Panthers' system. He's won eight of his last 12 starts with the Rampage and allowed two goals or fewer in 11 of his last 16 games.
"We have got to start putting him in the system and see if he can play some games and get some experience for him and we also have to stem the tide." Tallon told the team's website. "I'm not happy, It's a critical part of the season and every game is important now. We need to cut our goals against down. He's played great down there and now he's in his third year as a pro. It's time to see what he can do."
"I'm not going to sit still and allow this (not winning) to continue. We need him to come up and play like he's capable of playing, and I'm very confident in that he can do that."
Flyers
A road trip that looked like a disaster after Saturday's awful effort in a 4-1 loss at Montreal looks a lot better after the wins on Long Island and at Pittsburgh. The Flyers overcame an early 2-0 deficit against the Penguins, then blew a late 5-3 lead after getting into penalty trouble, only to see Jakub Voracek complete his first career hat trick by scoring the winning goal with 91 seconds left in regulation to give the Flyers one of the wildest wins of the season.
"Any time you finish the road trip like that with two big wins it's huge," said captain Claude Giroux, who finished with two assists. "Not just getting the win, but the way we're playing. We're happy with the way we're playing -- there's still things to work on, like mental mistakes that didn't hurt us tonight - but it's good to get a couple wins in a row."
Who's Hot
Panthers rookie Jonathan Huberdeau has three goals in his last four games and leads the Panthers with six. ... Voracek's hat trick came two days after he had four assists in the rout of the Islanders. Giroux, who called out his team after the loss in Montreal, has five points in two games.[/color]
Team Leaders
Panthers
Goals: Jonathan Huberdeau - 6
Assists: Tomas Fleischmann - 6
Points: Tomas Fleischmann - 10
+/-: Peter Mueller/Drew Shore/Jack Skille/Shawn Mattias/Dmitry Kulikov - 1
GAA: Jose Theodore - 3.37
SV%: Jose Theodore - .893
Wins: Jose Theodore - 4
Flyers
Goals: Matt Read - 7
Assists: Jakub Voracek - 12
Points: Jakub Voracek - 18
+/-: Luke Schenn/Brayden Schenn - 5
GAA: Brian Boucher - 2.58
SV%: Ilya Bryzgalov - .906
Wins: Ilya Bryzgalov - 8
Team Injuries
Panthers
Michael Caruso - broken wrist
Ed Jovanovski - knee
Scottie Upshall - ankle
Sean Bergenheim - undisclosed
Kris Versteeg - chest
Jonathan Huberdeau - leg

Flyers

Marc-Andre Bourdon - concussion
Chris Pronger - post-concussion syndrome
Matt Walker - lower body
Scott Hartnell - broken left foot
Jody Shelley - to undergo hip surgery
Andrej Meszaros - sprained left shoulder
Michael Leighton - finger
Matt Read - upper body
.:Sources:.
Game Preview(nhl.com)
Panthers Stats
Flyers Stats
Injuries
---
#3
OFFLINE
Posted 21 February 2013 - 07:02 PM
---
---
Similar Topics
0 Fan(s) are reading this goal
0 fans, 0 guests, 0 spectators
CBA ·