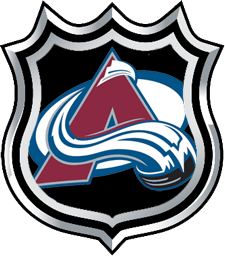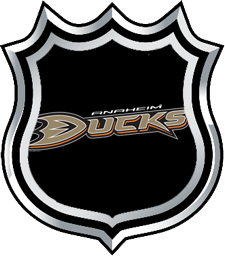 February 24th, 2013 - 5:00 pm PST, 8:00 pm EST
AVALANCHE (6-8-1) at DUCKS (12-2-1)
Last 10: Colorado 4-5-1; Anaheim 9-1-0.
The Honda Center - Anaheim, California
The Ducks continue to keep pace with the Chicago
Blackhawks in the Western Conference, each team earning 18 points in their past
10 games. The Ducks trail the Blackhawks by six in the race for first place,
but have two games in hand.

This is the second of three meetings. The Anaheim
Ducks defeated the Colorado Avalanche 3-0 on Feb. 6 in Viktor Fasth's first NHL
shutout. The teams play again April 10.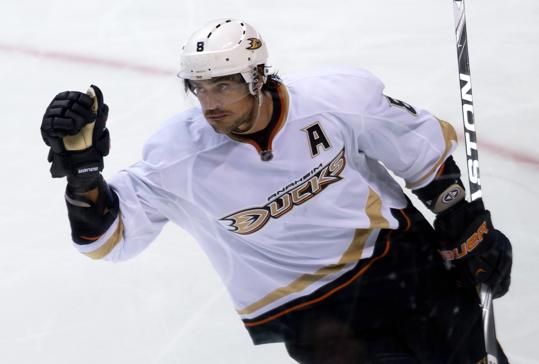 Ducks: Anaheim played 10 games in the first 18 days
of February, winning nine. After a 3-2 win over the Columbus Blue Jackets on
Monday ended a three-games-in-four-days stretch, the Ducks haven't played
since.
They took two days off before returning to practice Thursday
and Saturday.
"It's a long break by any stretch of the imagination
whether it's an 82-game season or not," coach Bruce Boudreau told the
team's website Saturday. "We would've liked it to have been a little bit
less, but I think we're hungry to play again.
"Have we lost any mojo or any of that stuff? I don't
know. We'll find out tomorrow. The proof will be there. How we come out. Are we
flat? Do we have energy? A lot of things we'll see tomorrow."
Forward Daniel Winnik said the time off won't hurt the
team's momentum as they start a stretch of five games in the next seven days.
"No, I don't think so. It just gets us
re-energized," said Winnik, one of nine Ducks with at least four goals.
"The last two games we played weren't good at all. We were lucky to get
four points … Hopefully we get our legs back and secure the same mojo going
forward."
Official Site of the Anaheim Ducks
Ducks Team Leaders
Pts: Teemu Selanne 15
Goals: Daniel Winnik 5
Assists: Teemu Selanne 11
+/-: Francois
Beauchemin 14
GAA: Viktor Fasth 1.78
Save %: Viktor
Fasth .933
Wins: Viktor Fasth 8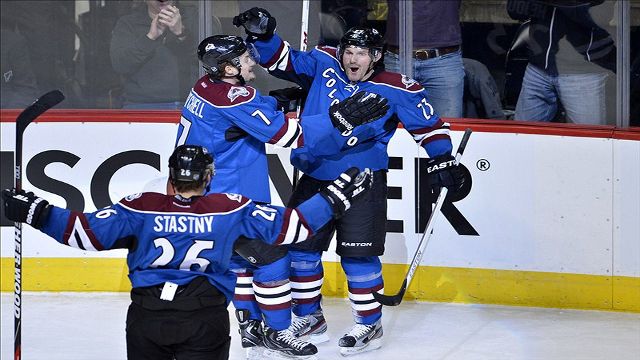 Avalanche: After shutting out the St. Louis Blues
1-0 in overtime Wednesday, goalie Semyon Varlamov and his defense reverted to
less-than-effective form Saturday. They gave up four goals after allowing five
in back-to-back games prior to the shutout.
"We had some costly turnovers. We didn't play well at
all and we have to learn to compete for a full 60 minutes," Avalanche
coach Joe Sacco said.
Landeskog said, "We definitively weren't good enough.
Both on the bench and on the ice we had low energy at times."
Colorado won one of those games and three of four before
losing. The Avalanche sit 13th in the Western Conference, two points from
ninth.
Former Ducks goalie Jean-Sebastian Giguere likely will
start. The Avalanche wrap up a three-game California trip Tuesday at the San
Jose Sharks.
Official Site of the Colorado Avalanche
Avalanche Team Leaders
Pts: Matt Duchene 17
Goals: P.A. Parenteau 7
Assists: Matt Duchene 11
+/-: John Mitchell 7
GAA: Jean-Sebastien Giguere 2.48
Save %: Jean-Sebastien Giguere .919
Wins: Semyon Varlamov 5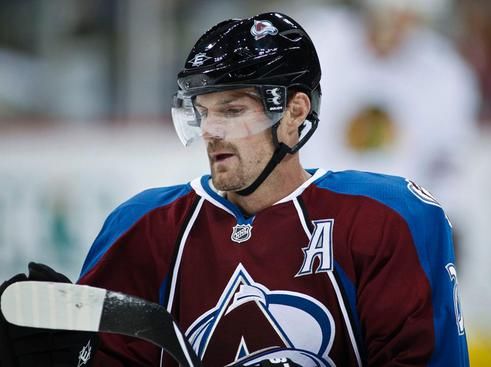 Who's hot: Avalanche forward Milan Hejduk scored
Saturday and has four points in the past six games. Forward PA Parenteau has
five assists in the past six games. … Fasth is 8-0-0 with a 1.78 goals-against
average and .933 save percentage. Ducks forward Matt Beleskey has two goals and
two assists in his past three games. Forward Ryan Getzlaf has at least one
point in seven of 10 games this month, five in his past four.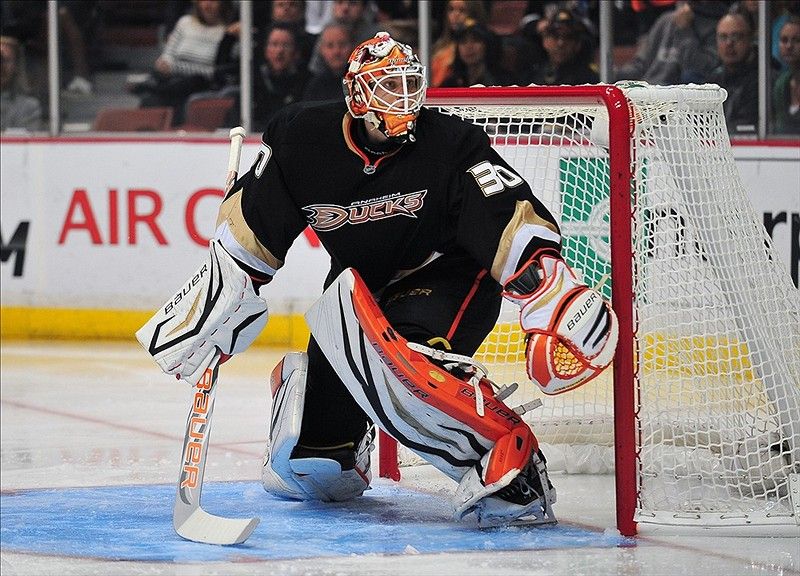 Team Statistics 2012-13
Anaheim Ducks
Shots 403
Goals 49
+/- 15
SHG 0
PPG 11
PM 181
SV% .910
Colorado Avalanche
Shots 472
Goals 38
+/- -2
SHG 0
PPG 7
PM 243
SV% .906
Injuries
Anaheim Ducks
02/22/2013 Saku Koivu flu-like symptoms Questionable
02/03/2013 Cam Fowler upper body IR
01/18/2013 Hampus Lindholm concussion IR
Colorado Avalanche
02/12/2013 Erik Johnson head IR
02/03/2013 Ryan Wilson leg IR
01/23/2013 Steve Downie right knee surgery IR