Bet here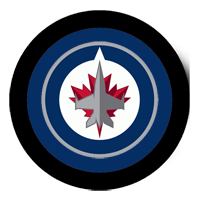 8-9-1 (17 Points - 3rd in Southeast, 11th in East)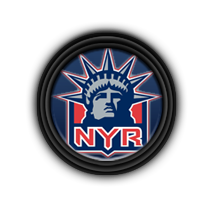 8-7-2 (18 Points - 4th in Atlantic, 10th in East)

Season series: This is the first of 3 games between these two teams
Team scope:

Jets: There's good and bad to take out of Winnipeg's 4-2 win against the New Jersey Devils on Sunday afternoon. First the good: trailing by a goal, the Jets scored three straight to beat one of the East's top teams. The bad: DefensemanDustin Byfuglien and forward Antti Miettinen left the game with injuries, and their status for Tuesday's game against the Rangers is unknown.
"It's not easy to win on the road in this League. You've gotta play a simple game and guys have to step up," said captainAndrew Ladd, who scored his team-leading 10th goal in the win. "It's been nice so far. We've got another one to go and we'd sure like to finish it off with a win."
Rangers: Injuries abound in New York, but it's not enough to completely explain the Rangers' recent slump. Rick Nashhas missed three games with an injury the Rangers refuse to reveal, and the offense continued to suffer in a 3-0 loss to the Montreal Canadiens on Saturday.
"As a collective group we have to pick up for the guys that are missing," captain Ryan Callahan told reporters after Monday's practice. "It can't be one or two guys doing it themselves."


Notable Injuries:
Jets:
Al Montoya - Lower body
Tobias Enstrom - Right shoulder
Zach Redmond - Right leg surgery (out for season)
Dustin Byfuglien - Undisclosed

Rangers:
Darroll Powe - Concussion (could play against Jets)
Michael DelZotto - Lower body (could play against Jets)
Arron Asham - Back Spasms
Rick Nash - Undisclosed
Ryan McDonagh - Head
Michael Sauer - Concussion (out for season)

Team Leaders:
Jets:
Andrew Ladd - 10 Goals
Tobias Enstrom - 11 Assists
Andrew Ladd - 17 Points
Bryan Little - +8
Chris Thorburn - 44 PIM
Andrew Ladd, Blake Wheeler - 2 GWG

Rangers:
Marian Gaborik - 7 Goals
Rick Nash, Brad Richards - 9 Assists
Rick Nash - 12 Points
Rick Nash - +9
Stu Bickel - 28 PIM
Marian Gaborik - 3 GWG (Tied for 4th in NHL)


Quoted section from NHL.com