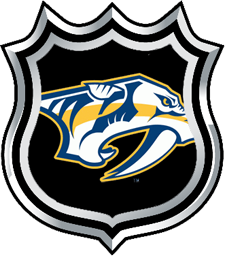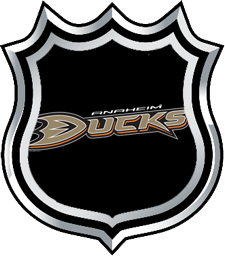 February 27th, 2013 - 7:00 pm PST, 10:00 pm EST
PREDATORS (9-6-5) at DUCKS (13-3-1)
Last 10: Nashville 4-4-2; Anaheim 8-2-0


The Predators start a three-game swing through California in Anaheim,
where the Ducks have won six in a row and are comfortably in front of
the Pacific Division.
The Honda Center - Anaheim, California
It's the third and final meeting between the teams this season.
The Ducks have won both of the two previous meetings the same way -- 3-2
in a shootout.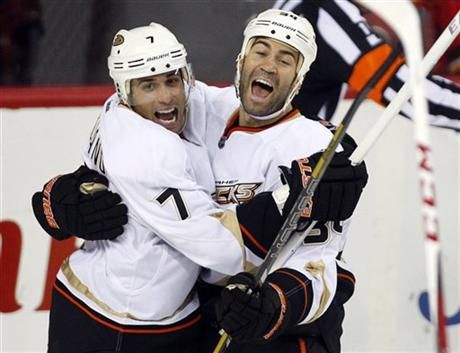 Ducks: Anaheim will be sorry to see February turn into March.
Despite Monday's 5-2 loss at Los Angeles, the Ducks are 10-2-0 this
month -- including a 3-2 shootout win at Nashville 11 days ago. A
victory will match the team record for wins in a month, set in March
2006 and matched in March 2011.

The loss at L.A. was the first NHL defeat for Swedish goaltender Viktor Fasth, who had won his first eight starts.

"It had to come at some point," Fasth said of the loss. "For every
win you have, you get closer to a [loss]. Just start over, and work hard
in practice … we have to forget this and move on."
Official Site of the Anaheim Ducks
Ducks Team Leaders
Pts: Ryan Getzlaf 18 Goals: Ryan Getzlaf 6 Assists: Ryan Getzlaf 12 +/-: Sheldon Souray 13 GAA: Viktor Fasth 2.01 Save %: Viktor Fasth .924 Wins: Viktor Fasth 8
Predators: Nashville took a big hit during the offseason when All-Star defenseman Ryan Suter signed with Minnesota as a free agent. Shea Weber got off to a slow start without his longtime partner, but it looks like the pairing of Weber and Roman Josi
is starting to click. Weber has started to produce offensively with
three goals and seven points in his past seven games, while Josi is
coming off the best game of his career, a two-goal, two-assist
performance in which he scored the OT winner in a 5-4 victory against
Dallas on Monday night.

"Early Roman and Shea, I think there's a little bit of a learning
period," coach Barry Trotz said. "But I think when you put a guy like
Roman who hasn't played a whole year in the League, he's playing with Shea Weber and he's playing important minutes, sometimes that can be a little bit intimidating."
Official Site of the Nashville Predators
Predators Team Leaders
Pts: Colin Wilson 15 Goals: Colin Wilson 5 Assists: Colin Wilson 10 +/-: Sergei Kostitsyn 7 GAA: Pekka Rinne 1.90 Save %: Pekka Rinne .926 Wins: Pekka Rinne 8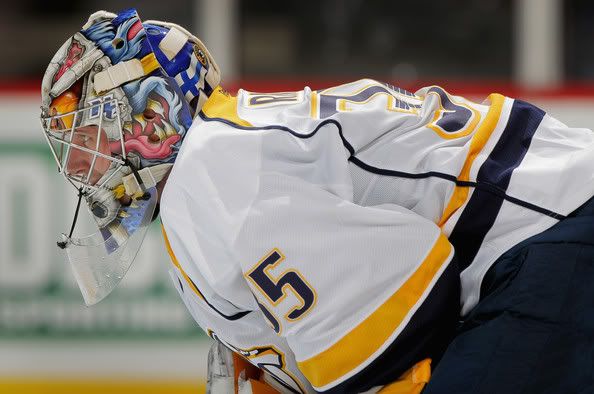 Who's hot: Nashville goaltender Pekka Rinne is 8-3-1 in his last 12 games, allowing just 20 goals in that span. … Ducks captain Ryan Getzlaf has six points in Anaheim's past three games, while linemate Corey Perry has four goals and eight points during a five-game point-scoring streak.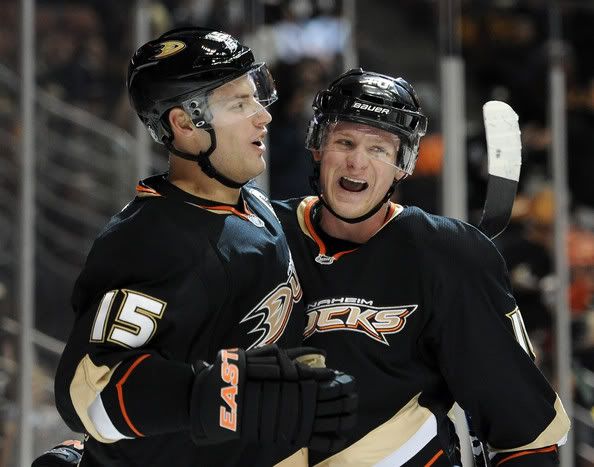 Team Statistics 2012-13
Anaheim Ducks
Shots 468 Goals 55 +/- 11 SHG 0 PPG 15 PM 200 SV% .902
Nashville Predators
Shots 491 Goals 42 +/- 1 SHG 0 PPG 10 PM 200 SV% .920
Injuries
Anaheim Ducks
None
Nashville Predators
Paul Gaustad - upper body - questionable
Hall Gill - lower body - doubtful
Official Site of the National Hockey League
This point has been edited by Selly: 27 February 2013 - 03:10 PM