Bet here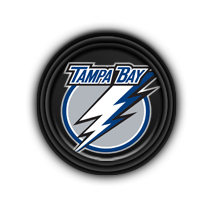 9-9-1 (19 points - 2nd in Southeast, 8th in East)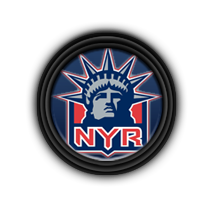 8-8-2 (18 points - 4th in Atlantic, 11th in East)





TV




Season series: This is the third game between these two teams this season. The Rangers won the first two games by a combined score of 8-3.

Team Scope:

Lightning: A home date Tuesday with the Buffalo Sabres should have been the perfect tonic for the sagging Lightning. Coming into the game, the Sabres had lost six of seven and four straight and were showing no signs of life under new coach Ron Rolston.

But the Lightning offense didn't do enough in a 2-1 loss. They had six power-play chances and failed to convert on any of them.

"Four-for-41 – that isn't good enough; that's not going to win you anything," Lightning defenseman Victor Hedman said, referring to the team's power-play woes over the last three weeks. "We had a lot of looks, great looks, and a lot of good plays going on, but that was not good enough to score tonight."

Rangers: A sloppy second period put the Rangers in a two-goal hole against the Winnipeg Jets on Tuesday night, and they never recovered. The Rangers would cut 3-1 and 4-2 leads to a goal, but they couldn't draw even and lost 4-3.

The Rangers were missing a host of players -- Nash, Ryan McDonagh, Michael Del Zotto and Arron Asham -- and simply couldn't compete using their role players in bigger minutes.

"I think that if we get some people back and we have that type of effort, some of the things we do correctly, I think we'll get on our way," Rangers coach John Tortorella said. "We can say all the things we want to say – we just have to try to stay with it, come to work tomorrow, see what our health is and go about our business."

Notable injuries:
Lightning:
Mattias Ohlund - Left knee surgery
Matt Taormina - Undisclosed
Ryan Malone - Lower body
Sami Salo - Lower body (Questionable for game)

Rangers:
Michael Sauer - Concussion (out for season)
Rick Nash - Undisclosed (possible for game)
Arron Asham - Back spasms (questionable for game)
Michael Del Zotto - Lower body (possible for game)
Ryan McDonagh - Head/lip (possible for game)

Team Leaders:
Lightning:
Steven Stamkos - 14 Goals (first in NHL)
Martin St Louis - 20 Assists (second in NHL)
Steven Stamkos - 30 Points (tied for first in NHL)
Sami Salo - +11
B.J. Crombeen - 42 PIM
Cory Conacher - 2 GWG

Rangers:
Marian Gaborik - 7 Goals
Brad Richards - 10 Assists
Marian Gaborik, Brad Richards, Rick Nash - 12 Points
Rick Nash - +9
Stu Bickel - 28 PIM
Marian Gaborik - 3 GWG (tied for 4th in NHL)


Quoted section from NHL.com, stats through Tuesday's game.